FŪSN®
A new ammonium nitrate-based fertilizer that's safe, responsible and great for your bottom line.
The technology behind FŪSN® revitalizes a proven nutrient that your plants want and need. Simplot brings you a safe, ammonium nitrate-based fertilizer that delivers powerful agronomic benefits, including optimized plant uptake potential and better performance in the field.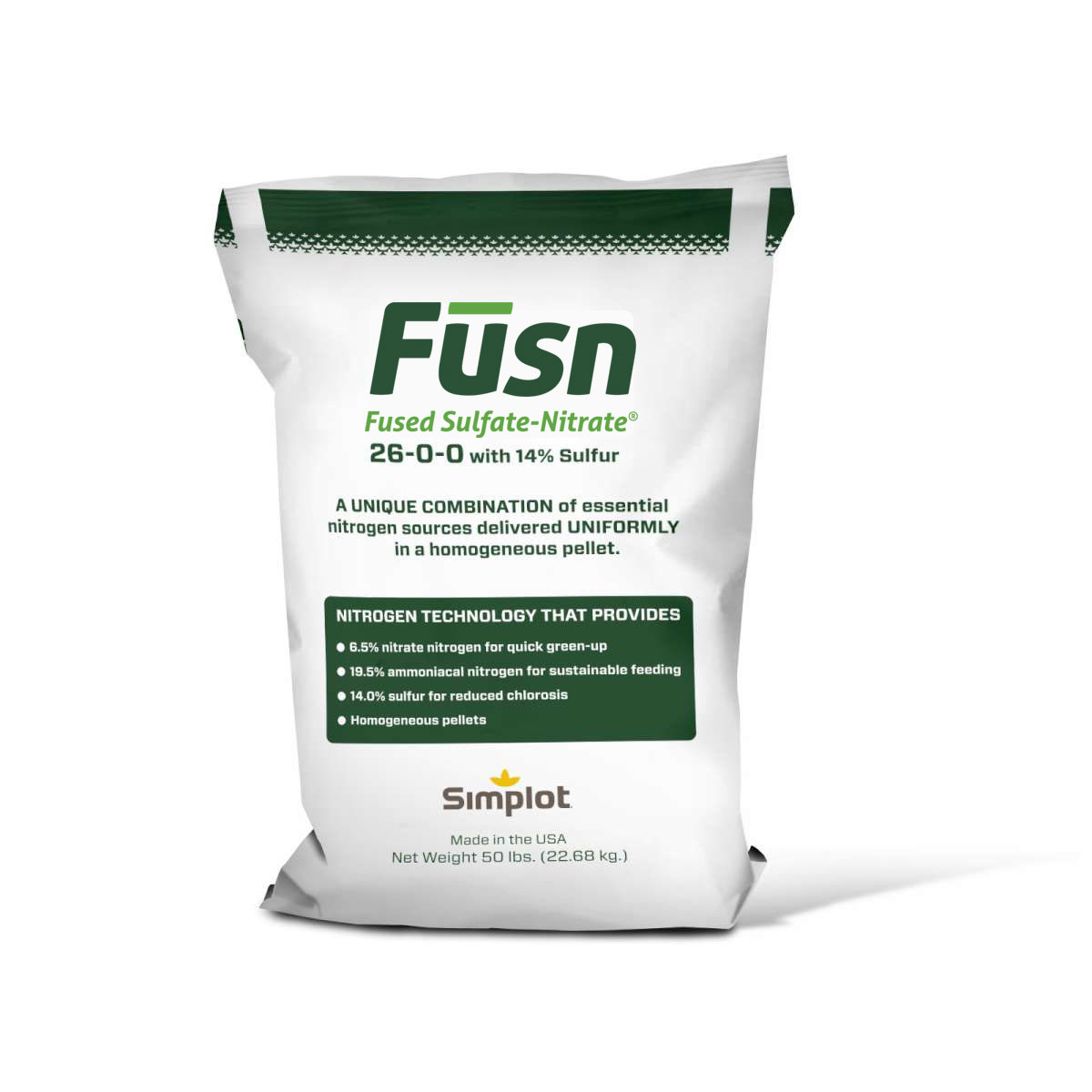 A safe and effective ammonium nitrate-based fertilizer

Homogeneous combination of nitrogen and sulfur

Reduced volatilization due to an advanced fusion chemistry with less than 1% free ammonium nitrate
Analysis
Total Nitrogen (N)
26.000%
Directions and Usage
Read and follow application directions on the label carefully.